Giving Sight to Africa
For every pair of sunglasses we sell online we make a donation to Vision Aid Overseas.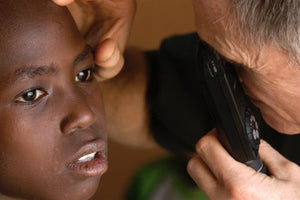 Vision Aid Overseas is an international NGO (non-government organisation) based in the UK. It works in countries across Africa to transform access to eye care services. It was founded in 1985 by a group of optometrists and dispensing opticians who were horrified by the plight of individuals in developing countries who were disabled or disadvantaged because of uncorrected refractive error.
640 million people worldwide (10% of the global population) suffer because they don't have the right spectacles to achieve good vision. Since its foundation, Vision Aid Overseas has helped over 1 million patients and today focuses on fighting poverty through the power of good vision by transforming access to eye care services. Your purchase can help to ensure that they can give more people the vision to fight poverty and that they can continue to transform lives.
Discover More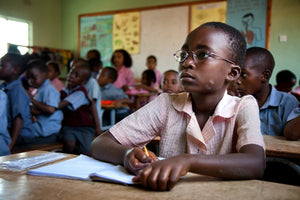 Size Guide
The best way to figure out if a pair of sunglasses will fit you, is to measure a pair of sunglasses that you already have and you like, and compare the below dimensions.
Nose Bridge Width is measured in mm and is the distance between the lenses
Frame Height is measured in mm and is the height of the frame
Lens width is measured in mm and is the horizontal distance between the bridge and the temple